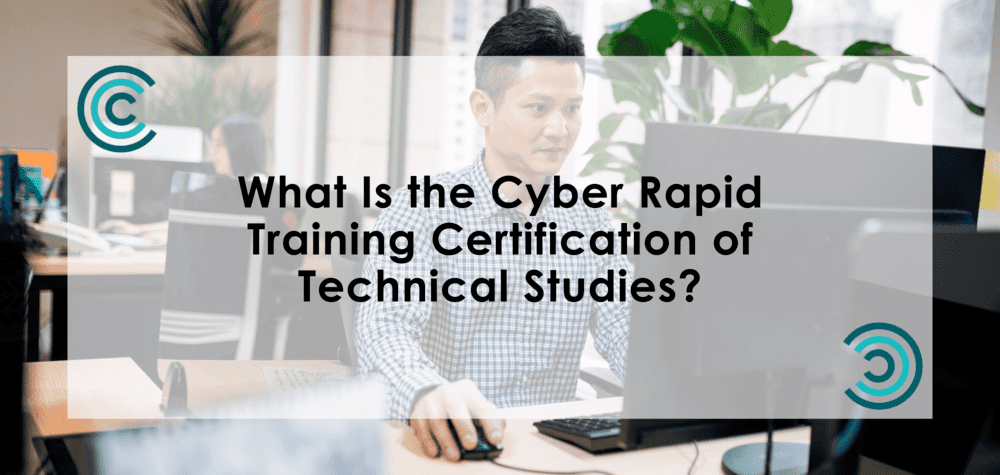 Cybersecurity is an increasing need in society and throughout the world. The field of cybersecurity is growing at an accelerated pace with about 1,100 cyber jobs available annually in Montana, and about 598,000 cyber jobs available annually nationwide. In Montana, the median hourly wage ranges from about $33 to about $36. Nationwide, the median hourly wage ranges from about $40 to about $50. The Cyber Rapid Training Certificate of Technical Studies Program provides an opportunity for adults to either enter this field or enhance their skill set and join this growing career path.
The Cyber Rapid Training CTS Program is an online, 4-course (12 credit) program on an accelerated 12–15 week academic track, differing from Missoula College's traditional Cybersecurity CTS which is completed in a 2-semester timeframe. This program incorporates a new wraparound student case management and workforce development support structure to forward academic and career track progression and provide positive student outcomes.
Missoula College is one of two higher education institutions in Montana that has been awarded the designation of National Center of Academic Excellence in Cybersecurity (NCAE-C). Becoming an NCAE-designated institution is a rigorous process. Accredited institutions meet NCAE desired characteristics which include standards for curricular, faculty, and academic excellence.

What is a Certificate of Technical Studies?
A Certificate of Technical Studies (CTS) provides a student with an entry-level credential that can take less time to earn than a degree. Certificate programs often include coursework and testing that allows a graduate to claim mastery of a technical skillset on their resume. A Technical Studies certificate indicates a field of study such as computer science.
Who should enroll?
The Cyber Rapid Training CTS program is designed for two categories of adult learners. This program serves those interested in pivoting into entry-level job roles in the fields of IT and cybersecurity. This short-term academic track is also well-suited for those already positioned in entry-level job roles in these fields, but who are interested in reskilling/upskilling through academic and industry-recognized credentialing and associated career progression opportunities. Due to the nature of an accelerated program, students who work well independently, have strong time-management skills, and are motivated to succeed will thrive.
What will I learn?
Four courses are required, covering basic networking, operating systems, ethical and legal issues, communication skills, and cybersecurity. Students learn NSA-recognized cybersecurity skills in:

Cybersecurity Foundations

Cybersecurity Principles

IT Systems Components

Basic Networking

OS Concepts

Cyber Threats

Policy, Legal, Ethics, and Compliance

Security Program Management

Security Risk Analysis

Basic Cryptography



After successful completion of this CTS program, graduates will be equipped to take the CompTIA Network+ and CompTIA Security+ Industry Recognized Credentials (IRCs). These standard entry-level IRCs are aligned with qualifications for the U.S. Department of Defense Information Assurance Technology and Management job categories.
The CTS curriculum integrates current Career Readiness Competencies established by the National Association of Colleges and Employers (NACE) to aid students in becoming career ready in soft and hard skills, helping for gainful employment opportunities upon completion of the program.
Graduates of the program qualify for entry to mid-level jobs in the IT and cybersecurity sectors, including Network and Computer System Administrators and Computer Systems or Information Security Analysts.
What should I be prepared for?
This CTS program is an accelerated program. Students should plan to spend about 40 hours per week on course readings, assignments, and quizzes/exams. Before entering this program, it is recommended you speak with any employer and family members to assist and support you in creating dedicated time for coursework.
Our leadership team devoted time and attention to the intentional laying out of the course sequence and individual course start and end dates. Although start dates and lengths of individual courses are staggered, you will be active in more than one course at a time throughout the semester. You should expect your workload to increase as you move through the semester, with the workload decreasing as you near the last weeks of the semester.
Included in this Cyber Rapid CTS Program is a wraparound academic and career readiness component. A dedicated staff provides student support services deployed from initial student contact and continues throughout the advising, admissions, enrollment, registration, course progression, and pre-employment phases of the program.

Where can I take this program? How do I enroll?
The Cyber Rapid Certificate of Technical Studies program is offered through Missoula College. Interested adults should email our Director of Workforce Training & Career Education, Christopher Prosa (christopher.prosa@mso.umt.edu). We will reach out to you to schedule an intake and admissions appointment, and provide you with materials to look at and absorb about the program. Our goal is to be fully transparent about program requirements and the commitment level students should prepare for.
During the intake and admissions appointment, you will answer a series of questions. These questions provide you with additional insight about the program to help you best assess if this accelerated program is right for you. Following the questions, we walk you through the admissions process. The goal of doing this together is to assist you in being coded properly during the admissions process. You want correct coding so that your tuition bill properly reflects the current tuition for this program and you do not run into roadblocks. We provide backend assistance throughout the process.
Once your admission is formally approved, you will schedule a registration appointment. Because the CTS program is offered both in person and online, we want to assist you in making sure you register for the correct course session. Once registered, you have one final step – complete tuition payment and secure course materials.
Tuition to enroll in the Cyber Rapid Training Certification of Technical Studies Program for the 2022-2023 academic year is $2,088.08 plus textbooks/materials. (Textbooks/materials are roughly $400.)
What now?
The Cyber Rapid Training Certification of Technical Studies Program is a valuable, rewarding, fast-track path on your journey toward becoming a cybersecurity professional. For more information visit our website (www.cybermontana.org). To express interest and receive contact from the Cyber Rapid Training CTS Student Case Management Support Services Team, email Christopher Prosa. We look forward to working with and supporting future cybersecurity professionals!