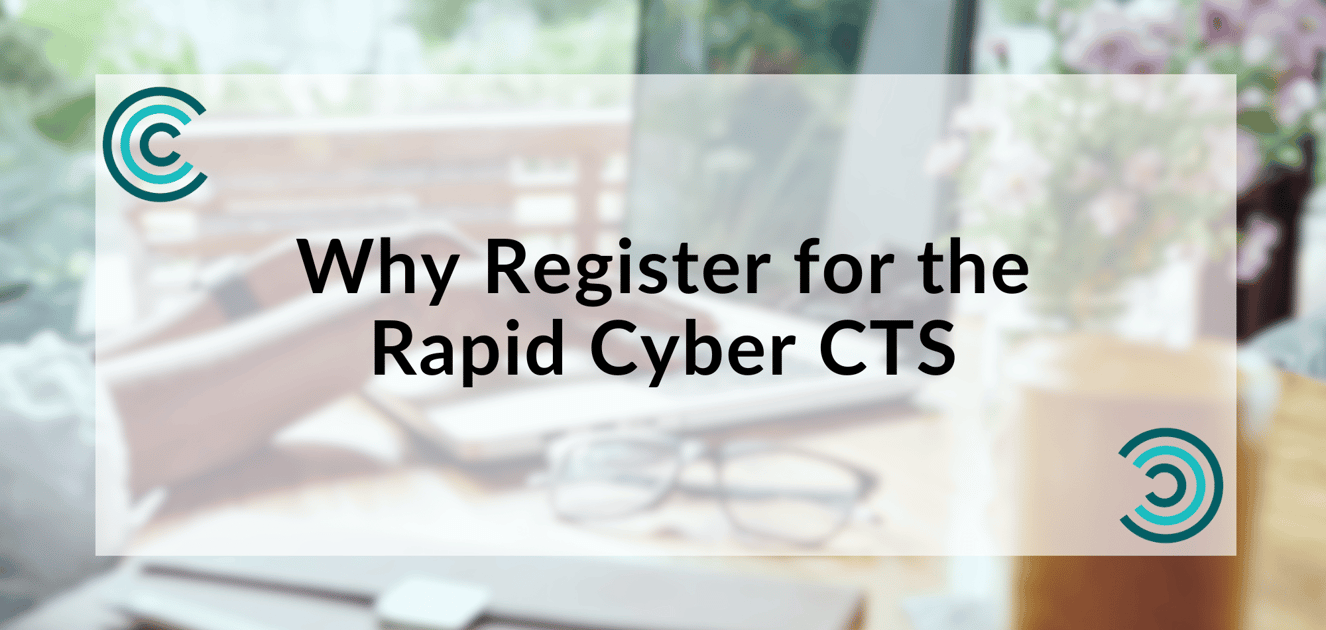 The CyberMontana accelerated academic program is an asynchronous, online program that prepares students with entry-level cybersecurity knowledge in 10 to 15 weeks. Students complete four courses covering basic networking, operating systems, ethical and legal issues, communication skills, and, of course, cybersecurity.
Why is the Cyber Rapid CTS important?
The Cyber Rapid Training Program is a National Security Agency (NSA) designated, intensive, accelerated program. The CTS curriculum aligns with standards and associated knowledge units established by the National Center of Academic Excellence in Cyber Defense in Montana.

Our Cybersecurity Certificate of Technical Studies (CTS) is a set of 4 courses (12 credits) that provides students with an entry-level credential that can lead to the Associate of Applied Science degree in Information Technology.
Skills learned include:
Cybersecurity foundations
Cybersecurity principals
IT Systems Components
Basic Networking
OS Concepts
Cyber Threats
Policy, Legal, Ethics & Compliance
Security program management
Security risk analysis
Basic cryptography
Why Cybersecurity and why now?


Currently, there are 810 cybersecurity-related jobs available in Montana. Employers are seeking cyber-aware employees. The Cyber Rapid Training CTS Program is designed primarily for two categories of people:
Adult learners who are interested in pivoting into entry-level cybersecurity or IT careers.
Individuals currently in entry-level cybersecurity or IT careers who are interested in up-skilling and progressing their careers.
Upon successful completion of this program, graduates will be equipped to take and pass the CompTIA Security+ and CompTIA Network+ Certification exams. These standard, entry-level credentials are aligned with the U.S. Department of Defense Information Assurance technology and Management job categories.

These credentials give students baseline information to prepare them for further studies related to more advanced security certifications, such as EC-Council Certified Ethical Hacker (CEH), ISC Systems Security Certified Practitioner (SSCP), and CompTIA Cloud+, all available through CyberMontana.

Courses include:
Information Technology Systems (ITS) 150 - CCNA 1: Exploration (3 credits)
Information Technology Systems ITS 212 - Networks OS - Desktop (3 credits)
Computer Science/Programming (CSCI) 215 E - Social & Ethical Issues In Computer Science (3 credits)
Information Technology Systems (ITS) 222 - Enterprise Security (3 credits)
How do I know if this program is right for me?
This program is online and asynchronous. We do strongly encourage participation in an online weekly check-in meeting. (The schedule of this meeting is based on student availability and is set at the start of the semester.) We also encourage developing a schedule in which you are able to check in on coursework, requirements, and expectations early in the week. Instructors are typically available 8 am - 5 pm, Monday through Friday.

Students who are self-motivated, organized, and able to advocate for their individual educational needs thrive in this program. Our best estimate is that program participants will need to devote approximately 40 hours per week to their studies throughout the program. We do recommend a work week that consists of less than 20 hours per week if possible. We also recommend putting time and thought into how you could schedule at least 40 hours per week to devote to your academic studies.

It is important to note that our CTS in Cybersecurity follows a rigorous curriculum approved but the NSA. Missoula College was the first institution in Montana to be designated a Center of Academic Excellence in Cyberdefense by the NSA. This designation ensures the curriculum aligns to NSA standards, is taught by qualified faculty, and involves opportunities for students to benefit from cybersecurity-related activities in addition to their studies. The CAE designation is noted on your official University of Montana transcript.
What kind of employment/job does this program lead to
Upon completion of this program, students will be equipped for entry to mid-level jobs in the IT and Cybersecurity Sectors. Specifically, this training prepares students for employment as a Network and Computer System Administrator (entry-level), Computer System Analyst (entry to mid-level), and Information Security Analyst (entry to mid-level.)

The 12 credits earned by completion of this program stack towards an Associate of Applied Science (AAS) in IT at Missoula College. There are a variety of concentration options that would accompany this degree.

As noted, these credits prepare students for two specific Industry Recognized Credentials (IRCs) that help lead toward gainful employment upon completion of the program. CyberMontana provides one voucher for each exam upon completion of the program and a signed Memorandum of Understanding.

There is a current need for cybersecurity professionals both statewide and nationwide.


| | | | | | | |
| --- | --- | --- | --- | --- | --- | --- |
| Hourly Wages | National | | | Montana | | |
| Job Classification | 10% | Median | 90% | 10% | Median | 90% |
| Network and Computer System Administrators | $27.05 | $46.71 | $67.52 | $25.78 | $38.36 | $52.91 |
| Computer Systems Analysts | $29.52 | $51.70 | $77.88 | $25.09 | $39.42 | $53.66 |
| Information Security Analysts | $31.71 | $57.63 | $83.91 | $25.00 | $43.32 | $76.75 |


The Cyber Rapid CTS Program at Missoula College is unique in that it provides wrap-around services to assist you through this process. The dedicated program staff supports students through academic advising, career advising, and mentoring.

Upon exiting the program, students will have access to career-ready services that build soft and hard skill competencies, aligned with the standards established by the National Association of Colleges and Employers (NACE).
How much does this program cost?
This program costs approximately $2,100 plus under $400 for course materials. There are multiple material pricing options available. Financial assistance programs are available to offset or cover enrollment and course materials. (These costs reflect in-state tuition coding and are current as of the blog post date.)

There are federal and state-funded financial assistance programs that could offset or cover enrollment and other associated program costs such as required course materials. During the initial student contact phases, Missoula College will provide information and application support for available financial assistance programs upon request.
How do I register for the Cyber Rapid Training CTS Program?
This program does provide support during admissions, registration, throughout the semester, and employment opportunities post-program. The admissions process begins with an intake appointment, made with our Director of Workforce Training & Career Education, as well as Associate Director of CyberMontana, Christopher Prosa (christopher.prosa@umt.edu) This appointment, which takes approximately 45 minutes, allows for the opportunity for us to gather useful information from you as a potential student and allows you to have an opportunity to learn more about the program and make an informed decision as to if it is right for you currently. This appointment also helps us start you on a process to enter the admissions/registration process as smoothly as possible, and that you are coded correctly for tuition purposes.

The Fall 2023 Semester begins August 28th. We encourage interested students to contact us by July 5th. This allows us to help you with any admissions/registration complications that may arise and for you to secure course materials.
Interested in joining the Fall 2023 cohort?
The Cyber Rapid Training CTS Program provides you with training toward an entry – mid-level cybersecurity position. It is a goal of the program to not only assist you in academics but help you set yourself up for gainful employment upon completion of the program. We work with community partners to work together to provide warm hand-offs that help everyone succeed.