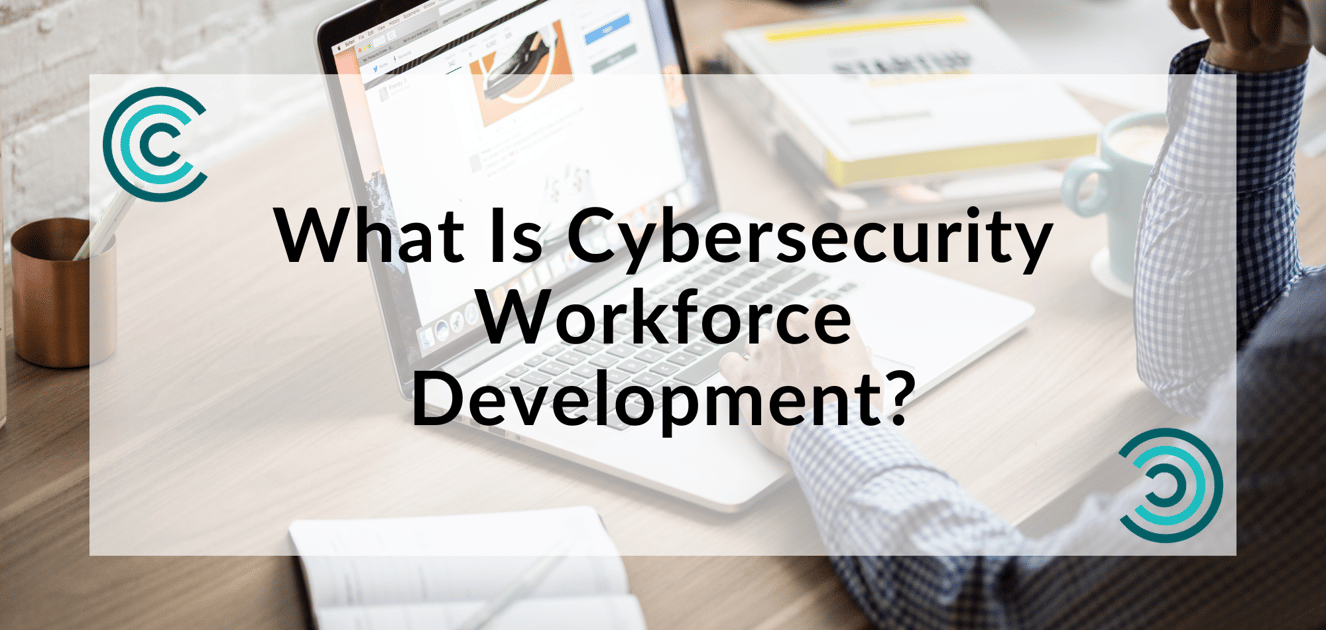 Cybersecurity Workforce Development
On April 19th, 2023, a cyber-attack occurred at a Montana University. The attack impacted two separate campuses, Montana State University, and Great Falls College. Members of the Montana National Guard's Defensive Cyber Operations Element (DCOE) responded to assist in identifying and mitigating additional vulnerabilities. Three weeks later, the University's fileserver was still being restored. The attack impacted both campuses in their entirety.
Montana State University is well-versed in cybersecurity. After helping the Department of Defense and Department of Homeland Security to improve methods for resisting cyber-attacks, they were recipients of an award working to improve cybersecurity. Whether an organization is more or less knowledgeable in cybersecurity, threats are increasing, and the need for new and experienced cybersecurity employees increases.
What is Cybersecurity Workforce Development?
Cybersecurity workforce development provides a pathway for individuals to develop skills to enter the workforce or to help current employees grow their skills within the cybersecurity profession. Cyber technology is advancing at a rapid rate, as are cyberthreats. Employers are looking to develop a cyber workforce that has the skills and abilities to meet today's cyber needs.
Many businesses require their employees to align their skills and certifications with the U.S. Department of Defense 8570 matrix for Information Assurance (Cybersecurity) positions involving:
Technical activities such as securing networks and computers
Management activities such as ensuring cyber compliance
Information Assurance Architecture and Engineering
Cyber Security Service Provider
This preparatory training includes over 30 industry-recognized cybersecurity-related certifications in 13 of the 14 Department of Defense Cybersecurity Workforce categories.
Why is Cybersecurity Workforce Development important?
One key role of workforce development is to assist businesses in finding qualified employees to meet their cybersecurity needs. Through workforce development, those looking to enter the field of cybersecurity acquire the skills needed to enter this high-demand field as quickly as possible. Those already in the field can continue growing in their knowledge, with the potential of promotions and/or higher wages.
CyberMontana's workforce training domains include:
Cloud Security
Defensive Security
Governance, Risk, and Compliance
IT/Network Operations
Management & Leadership
Offensive Security
Scripting
Secure Coding
What training topics and certification preparation options are available?
CyberMontana's professional development options through our workforce development courses include:
- CompTIA Security+
- CompTIA Network+
- Certified Ethical Hacker (CEH)
- AWS Certified Cloud Practitioner
- Microsoft Azure Security Tech
- GIAC Security Essentials (GSEC)
- Project Management Professional
- Certified Information Systems
- Security Professional (CISSP)
- Cyber Defense Infastructure
- Cloud Administration
- Intrusion Detection
- Digital Forensics
- System Hardening
- Identity and Access Management
- PCI DSS Compliance
- Penetration Testing
- Policy and Risk Management
- Threat Hunting
Where does Cybersecurity Workforce Development training take place?
Trainings are offered online and are asynchronous. You can take them anywhere you have a computer, reliable internet, and an environment you believe you can focus. Trainings are hands-on, interactive, and self-paced to the learner.
Who can sign up for Cybersecurity Workforce Development and what does it cost?
The cybersecurity training programs are for adults who want to jumpstart their cyber career or advance in their current position with additional training. Due to its asynchronous, online nature, anyone can access the training programs.

Individual course costs can be found in the course descriptions. CyberMontana can provide training at a reduced cost to state, county, and local government organizations, education organizations, and their employees. We also have negotiated reduced rates with our vendors, and are glad to pass this favorable pricing on to our private sector business clients.

Starting August 15th, 2023, CyberMontana has limited numbers of Cybrary licenses to pass on to public sector parties. For more information, or to be added to the list of people interested in a license, visit the CyberMontana website here.
Signing up for cybersecurity workforce development training is easy! Visit the CyberMontana website or click here to complete the interest form. A member of the CyberMontana team will be in touch to discuss further steps. If you are a public entity or employee that is interested in being put on the interested party list for a license, please note that in the "additional comments" section.
Why wait? Start your Cybersecurity Workforce Development training now!
It is never too late to start your career in cybersecurity, or too late to grow in your current cybersecurity career. Our courses through our industry-leading cybersecurity education companies will help you gain the skills and confidence to move forward in the high-demand field. To start your path, contact Cyber Montana. We look forward to hearing from you!